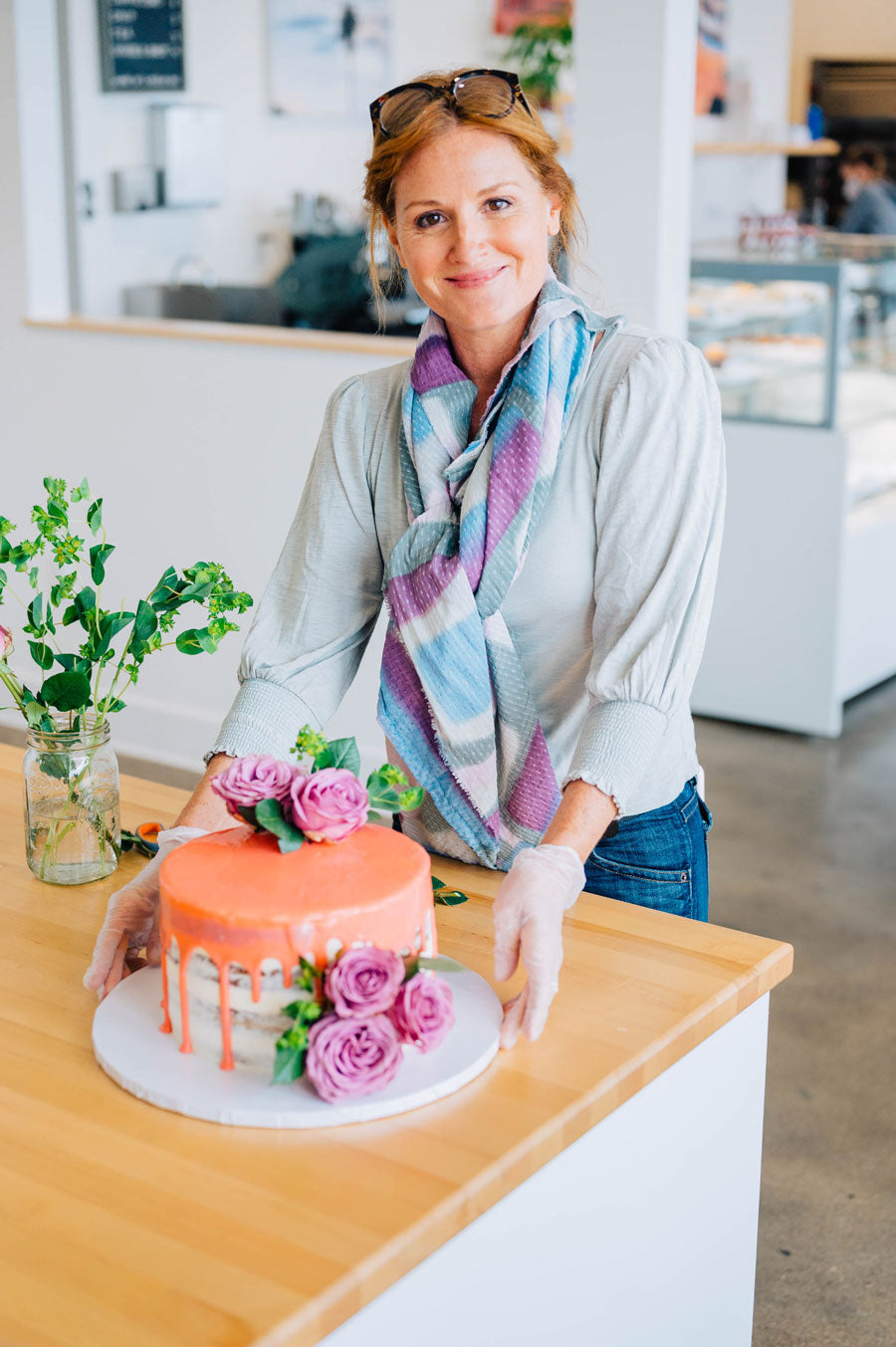 About Elfie Weiss
Born in Paris, France, to a family of cabaret artists, Hotcakes Owner Elfie Weiss witnessed firsthand the beginning of the crazy and iconoclastic spirit of cabaret. Her father, Paco, aka Henri Astier was one of the founders along with Jean-Marie Riviere and Marc Doelnitz of the Alcazar. The famous cabaret in the heart of St. Germain des pres where Elfie spent her youth was one of the central revolutionary and mythical places of Parisian nightlife.
Elfie started working in entertainment at the age of seven and had a very substantial career as an actress and singer in Paris by the time she was eightteen. She then moved to Los Angeles to continue her career, but she slowly realized that entertainment was not the only passion that she shared with her parents – baking was always at center stage.
Elfie's father used to work as a pastry chef when he was a young man in Paris in order to pay for his dancing lessons at the Paris Opera. Elfie's father shared with her his love for preparing the essential bread and "sweets of life." Elfie trained primarily with her father as well as in Paris' renowned bakery Gerard Mulot and Laduree.
In 2005 after having baked privately for many clients, Elfie decided that it was time to revive her family roots and opened a bakery with a little entertainment flair — Hotcakes Bakes!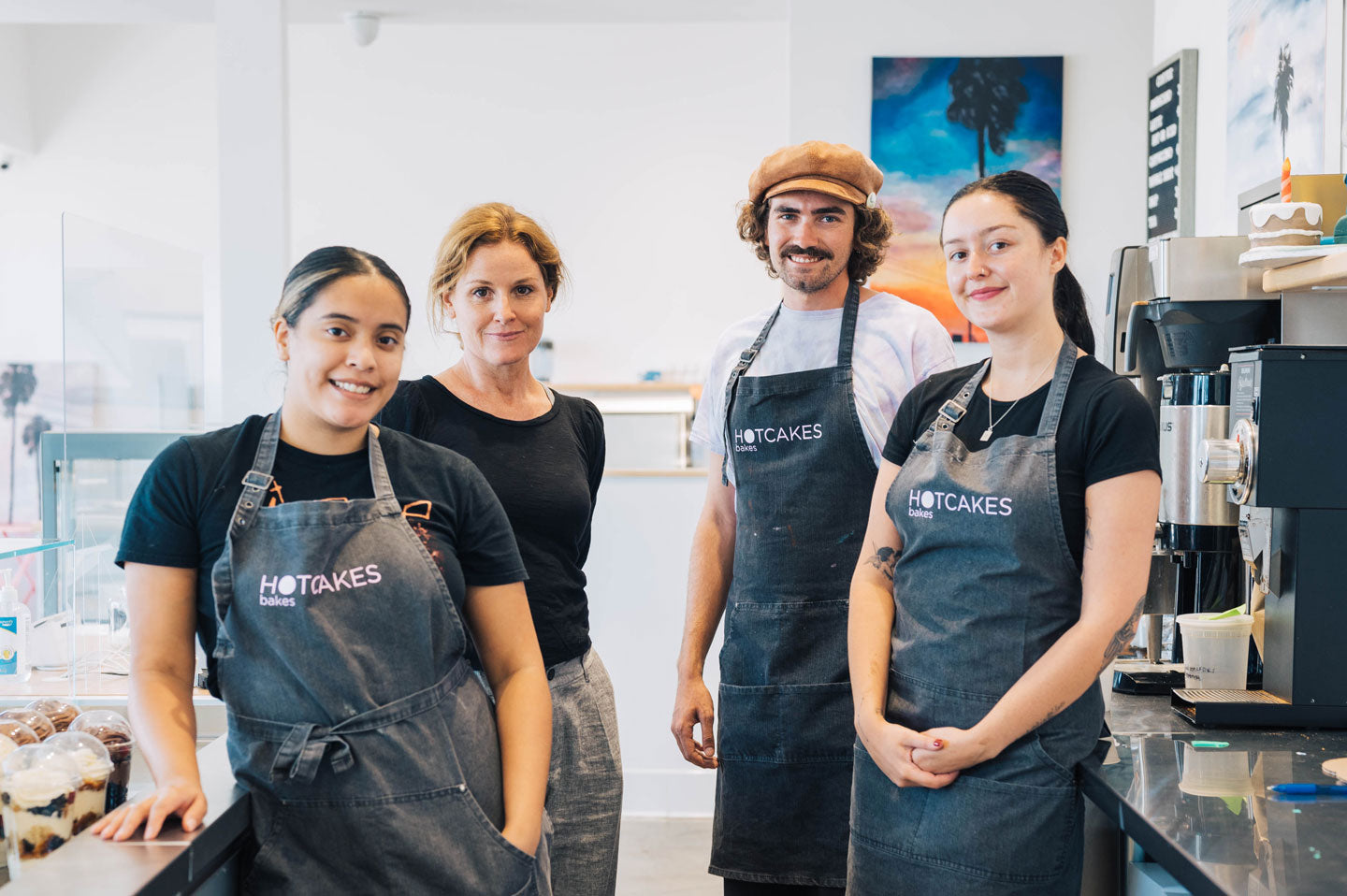 Our Team
We are an upscale, woman-founded and owned small business with a love for creative passion and empowering our employees. We are a family that comes together every day to spread our love and knowledge for baking with each other and to the world. All bakery items are prepared from scratch on-site, from French pastries & viennoiserie to award-winning cupcakes and cakes. Join our team!
Submit Resume